Hey. It's Nathaniel. Yes, I am blogging about fashion. I live it. I'm going to spare you the story of my life or my "discovery of fashion" and jump to what I love to talk about most: clothes!
So here they are, my current fashion obsessions.
I love beyonce. I think she is genius for trying out some very avant-garde looks for her current videos. And those
glasses
. I love them. I want them. I am a sunglasses whore.
I think the shoulders on this Gareth Pugh jacket are amazing. I could wear this with almost everything in my closet.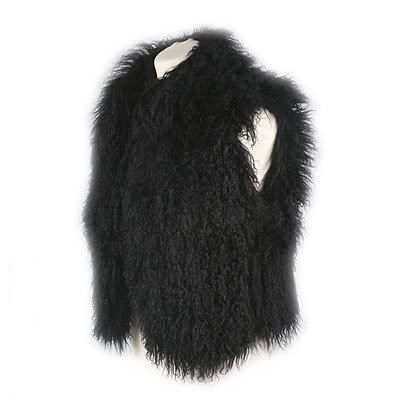 I love this mongolian lamb fur vest. Mongolian lamb is my favorite type of fur because it's so wild and rock and roll. Again, it would go with everthing in my closet.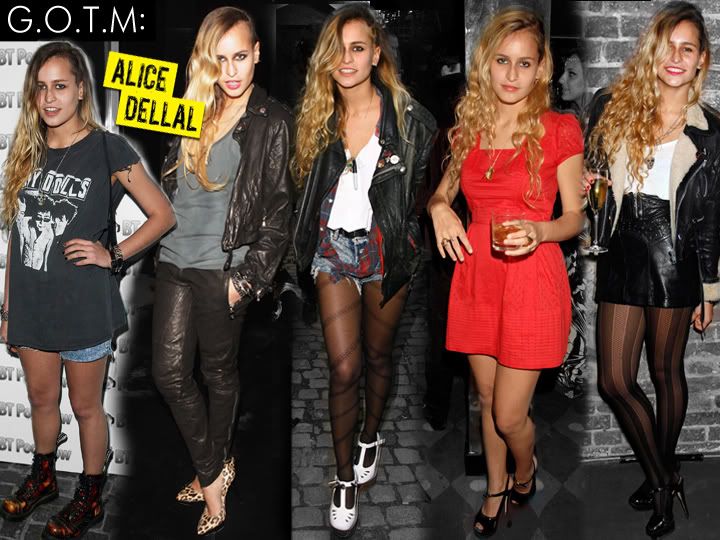 English wild-child socialite Aliice Dellal has a very cool sense of style. Whoever shaves half her head, looks like she's straight out of the heavy metal 80's, and occasionally dresses girly is a style icon in my book (or blog!).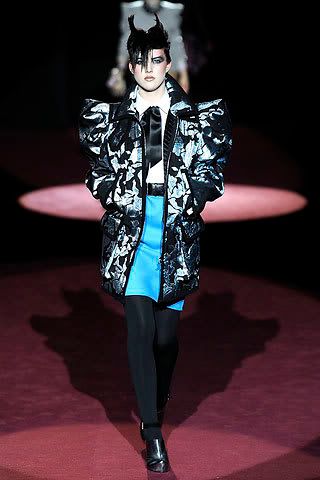 Marc Jacobs Fall '09 was very 80's, very glam, very me. I don't wear much color these days, but I would wear almost every colorful piece in this collection.