Last night, I celebrated my 18th birthday. I had dinner with an intimate, lovely crowd, and
attempted
to go clubbing after. (That was a bust.) However, I had a good time, and I wore a good outfit, and in the end, that's all that matters.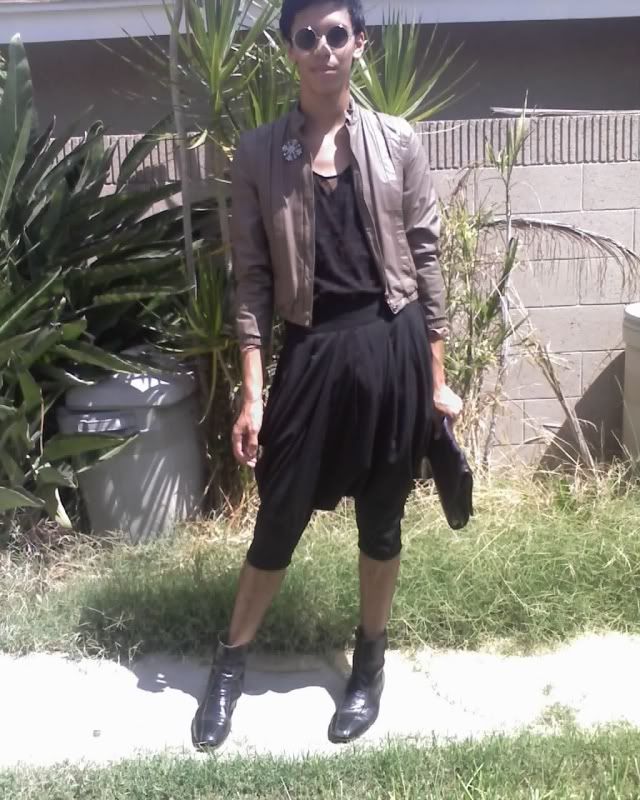 It was very Lady Gaga trapped in a thrift store. (Well, that's how I felt). Glasses, lace shirt, drop-crotch pants, brooch, and clutch from Forever 21, vintage leather jacket and boots. I had a lot of fun running around everywhere in those pants!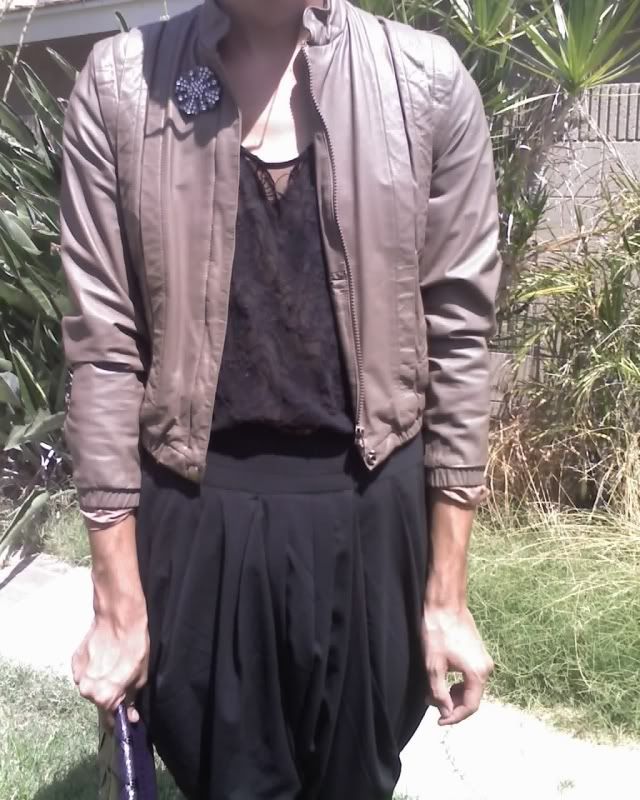 A close up of the top half of my outfit. The pin for the brooch fell off like a day after I bought it (Forever 21's jewelry isn't the best quality, I admit) but I mounted it onto the jacket with a safety pin.
I had a great time and I can't wait to (actually) go clubbing!