This past Saturday I decided to have a "Me" day. This means going out alone and wearing something cool. I really wanted to check out the current art exhibits at Santa Ana's Artists Village.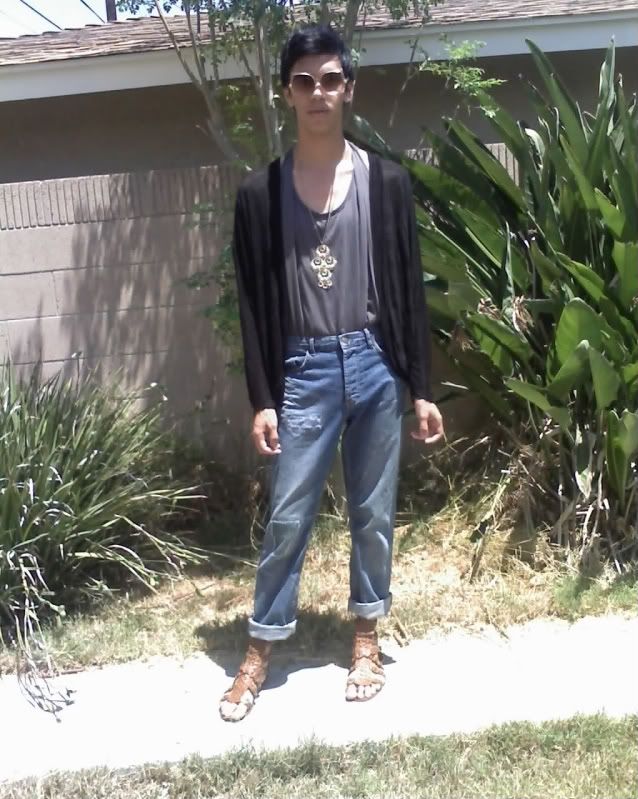 The outfit I wore. Sandals, necklace, and cardigan from Forever 21, baggy H&M jeans, target tank, and vintage granny sunglasses.
Check out the back of the cardigan. (I got it for $4!) I love back detail.
This crazy intestine-looking piece of art from the OCCCA gallery. Genius!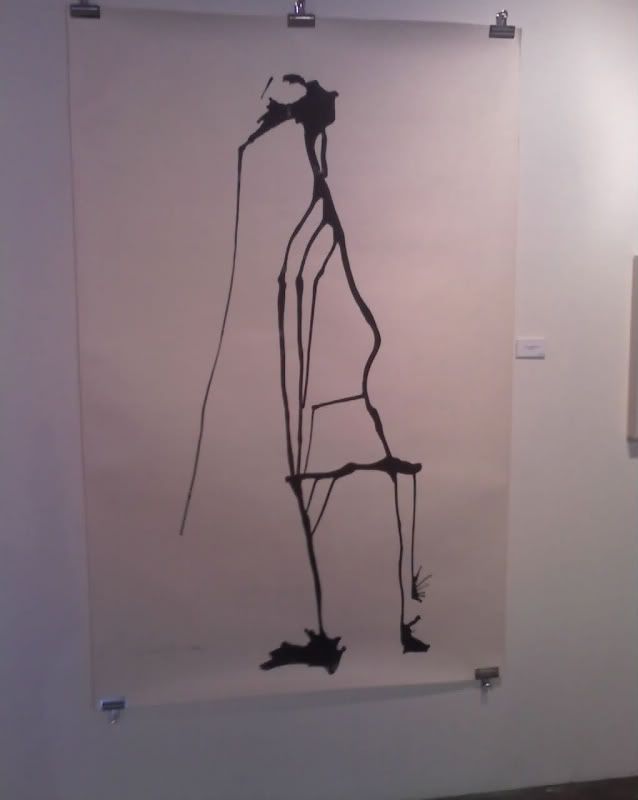 I was captivated by this piece. It's called "Anteater" by Sheri Lee Robinson, also at OCCCA.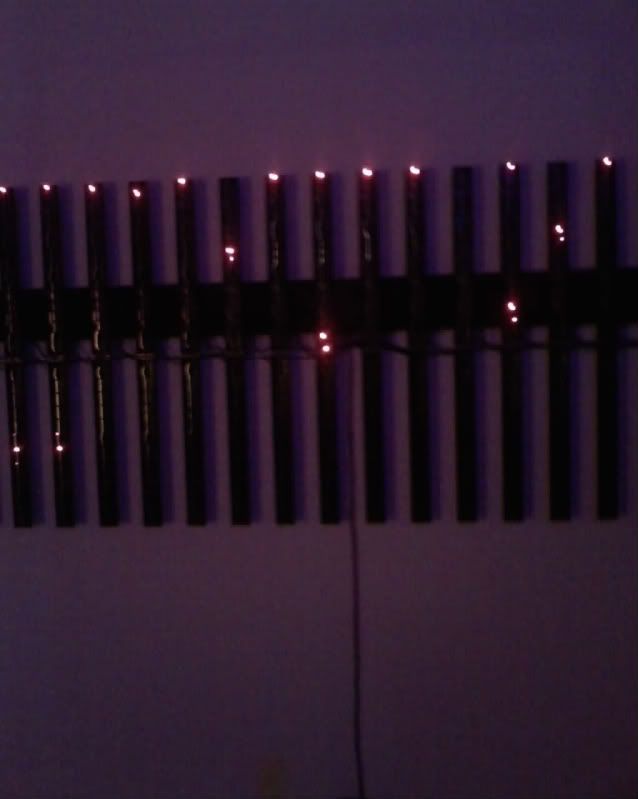 This one was supposed to be like digital rain, and I found it to be a little nostalgic, like a kid looking out the window at the rain. (Well, more like kid in the future looking out the shuttle window at acid rain.)
Looking forward to more adventures as the Summer comes near to ending!