Yesterday, I scored these amazing drawstring jeans from H&M for
five bucks
. Needless to say, I wore them today. They're a bit big in size, making them very voluminous on me. I would say they're like harem pants, but because of how long they are, I'm saying they're full-on genie pants. They're extremely comfortable and lightweight, which is perfect because the weather in Anaheim has been crazy hot.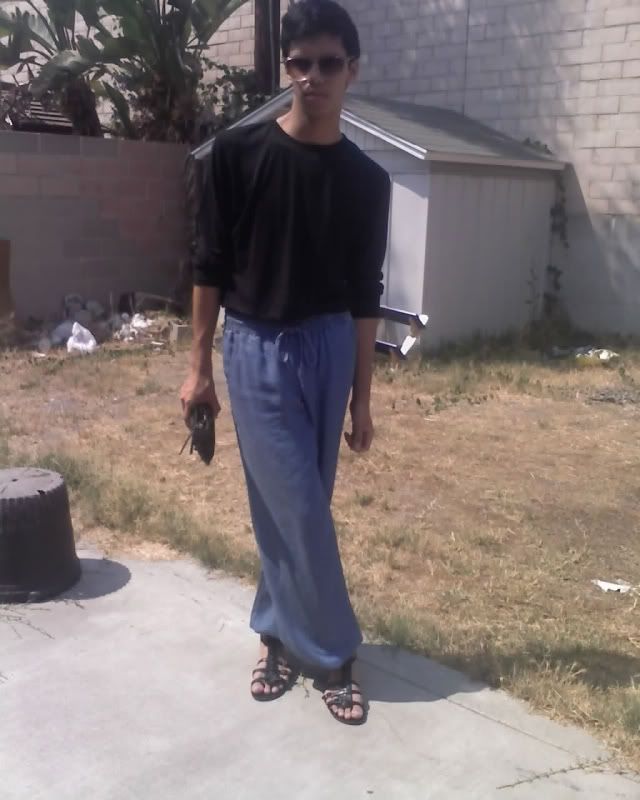 Worn with Polo Ralph Lauren black basic long sleeve, Target gladiators, vintage YSL sunglasses, Forever 21 clutch.
Also: Here's an outfit I wore Saturday night on a random Starbucks/Mexicasa/Forever 21/Block adventure with Anna.
Vintage snakeskin print shirt (a recent purchase of mine-
looove
it!), H&M boyfriend jeans, Target gladiators, spy bag.