I can't seem to get these things out of my head.
This Stephen Jones headpiece/mask.
Mary-Kate's Balenciaga ankle boots from Fall 06. Seriously, I think these were some of the best shoes ever made, ever. I have always been head-over-heels obsessed with them (no pun intended.) I tried on the knockoff Sam Edelman versions of these shoes at Neiman Marcus Last Call, and at $350, they are still beyond my unemployed college student budget. *sigh* One day.
Grace Jones's molded plastic bustier.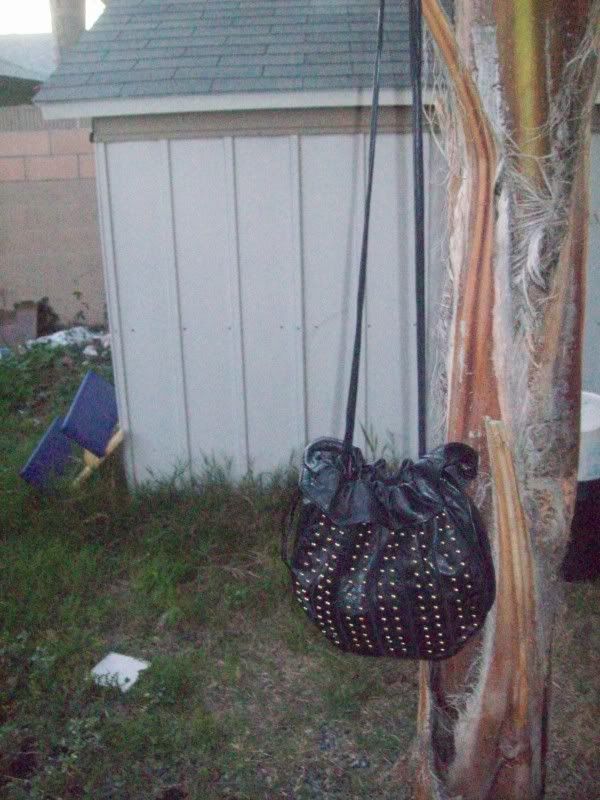 This is a vintage bag I got at Buffalo Exchange. I saw it and immediately had to have it. It kind of looks like an Alexander Wang bag to me, and I have a thing for studs. Plus, I'm totally loving the drawstring.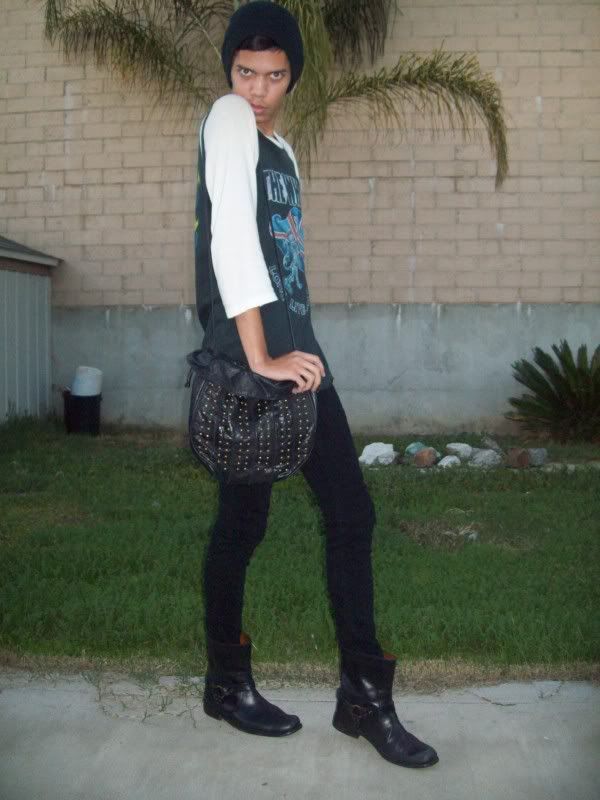 I'm doing outfits that are a little more grunge/rock n roll with this bag, and I just love it. Can't wait to wear it when school starts on Tuesday!