As I mentioned in my last post, this weekend was Prom weekend.
Don't you just love my ensemble? The jacket, shirt, tie, and boots are vintage, and the pants are Forever 21. I saw that jacket and had to have it. I decided that since prom, in my eyes, is all about self-expression, why not wear something that is utterly me? (and is the url to my blog, haha.)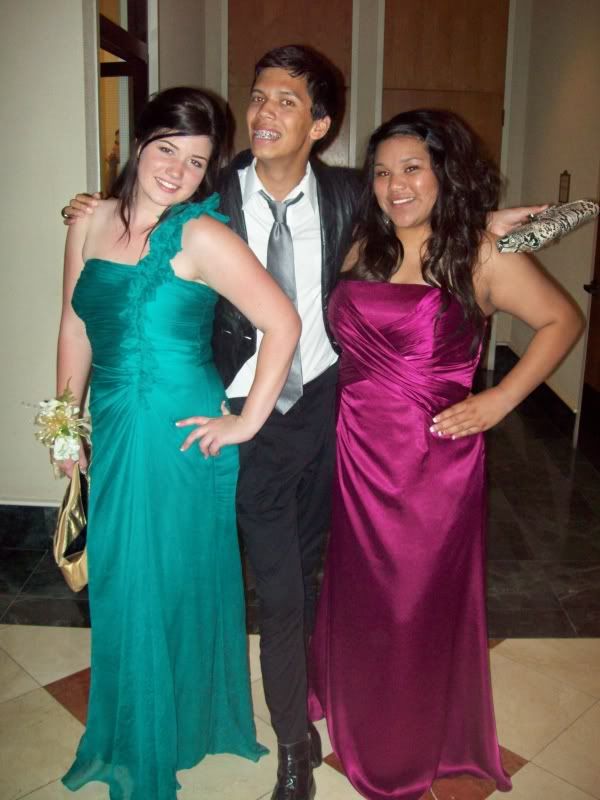 The Fashionistas after prom. Ali and Anna's dresses were amazing.
My fabulous date Brittany. We joked that since she looked a little futuristic and I looked a little 80's,
our
theme was 1984.
I'm a little sad that this means no more high school dances!