I HAVE BEEN SHOPPING NON-STOP THESE PAST FEW DAYS.
I can't help it! I am a slave to the new Forever 21 that opened down the street from my house! (The entire upstairs is ON SALE.) I can't stop, even though I probably should. Here are some of my recent favorite purchases and outfits.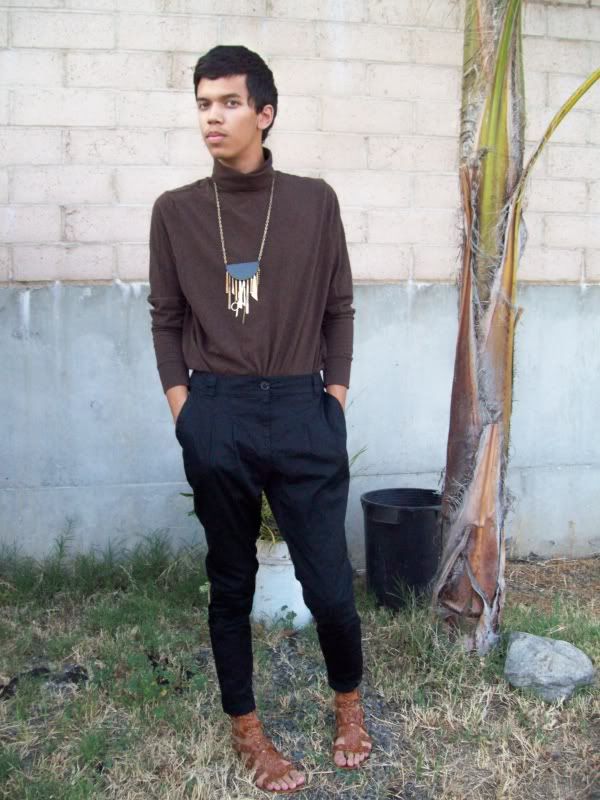 I just bought that brown oversized turtleneck at a Goodwill store Saturday, and those
fabulous
Prada/Balenciaga-looking sandals at Forever 21 like two weekends ago. Those are the jodhpurs I wore to prom and I'va had that interesting necklace since last Spring. I was going to wear this outfit to a gallery opening Saturday night, but I ended up not going. I hope something comes up soon so I can!
Here's a close up of the sandals. I try to wear them with everything.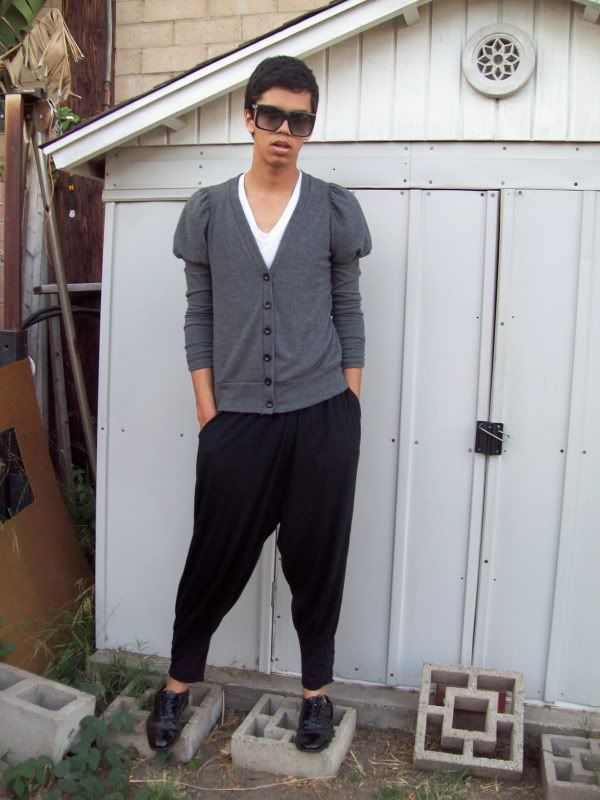 I got that gray cardigan at (you guessed it!) Forever 21 yesterday (It was on sale for $4!). It's a total piece of women's wear (if you couldn't tell by the victorian sleeves) but I think it looks kind of androgynous and avant-garde on me. To add to the avant-garde, I added my drop-crotch pants that are no stranger to this blog, a white v-neck tee, some vintage patent leather oxford shoes, and these weird, square sunglasses I got in L.A. last year.
I wore this outift last Tuesday but I loved it so much, I'm posting it now. The scarf reminded me of Tao's Fall '06 collection "Stoles and Flowers". Worn with black skinny jeans, my new favorite sandals, white v-neck, and black cardigan.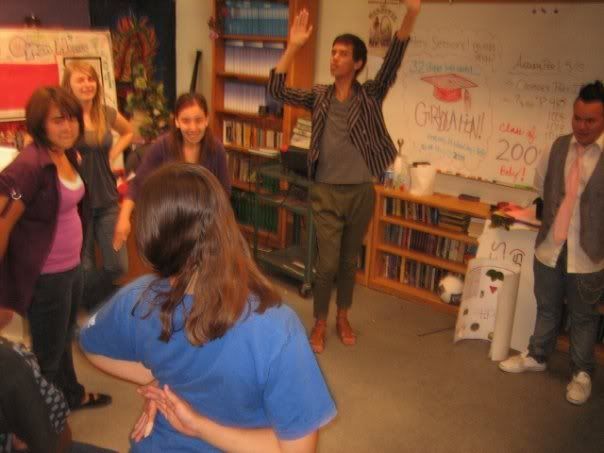 Here is a random picture that a girl in my drama class took as we were playing an intense game of Ninja. And to those who don't believe I copy Balenciaga looks on a daily basis, here is proof!