It's been nearly 1 month since I have even logged in to post a blog entry. Wow. I've been so busy with life and school and job-hunting.... I've forgotten about my virtual style journal! Anyways, I'm back, and I hope I won't be on another unexpected hiatus until I am invited to stay with Nicolas Ghesquiere in Paris to collaborate on a Balenciaga collection. (Which probably won't happen anytime soon.)
In the near future, I wil have a long post containing nothing but photos and breif captions, because I haven't let you all see my Halloween photos OR my Chicago photos as of late.
Recently, the fashion world has been mourning the sudden death of model Daul Kim. She was a beautiful Korean model who was definitely on her way to top model-dom, and definitely a model breaking the racial barriers of the fashion world. I thought she was just stunning in every photo she took, as well as in her personal life- she had a wicked sense of style.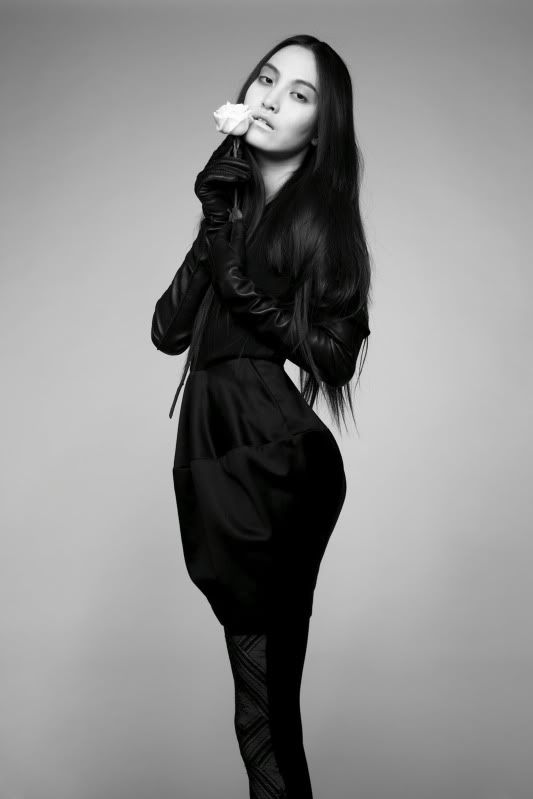 Her personal style
You will be missed, Daul.