The oufit I wore on Monday was very 80's inspired.
The pants are H&M. The jacket and shoes are vintage. The fabulous Mick Jagger-esque scarf if from Target.
The outfit I wore on Thursday was a mix of Balenciaga Fall '07, boho, and parisian.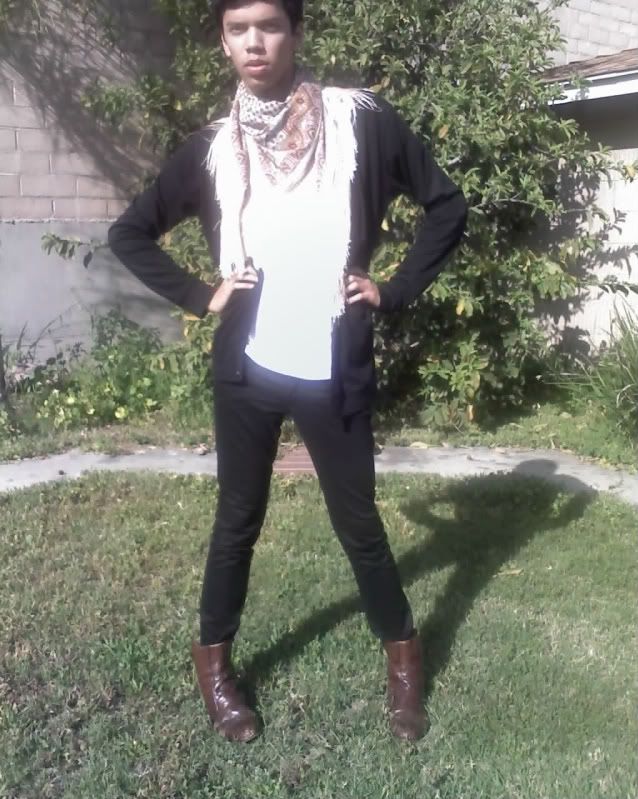 That is one of my favorite scarves. It's H&M. And those brown boots are vintage. One of the best vintage buys. The cardigan is Urban Outfitters.
The scarf. The glasses are actually my favorite glasses. They are vintage Yves Saint Laurents.